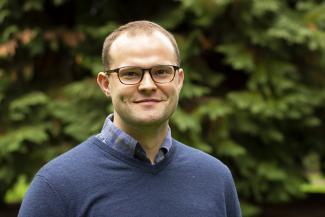 2401 Miller Plant Sciences and via Zoom (email jessica.hudgins@uga.edu for the link)
Special Information:
Recording link here: https://kaltura.uga.edu/media/t/1_r3ohguyr
"Revising Teaching Evaluation at University of Oregon: Define, Develop, Evaluate & Reward Teaching Excellence"
The University of Oregon has undertaken a multi-year project—led by the University Senate and Office of the Provost—redesigning its teaching evaluation instruments and protocols to mitigate bias and ensure evaluation supports teaching improvement. The guiding principles for our work have been to ensure teaching evaluation is fair and transparent; informed by data collected from peers, students, and instructors themselves; and based on clear definitions of teaching excellence.
UO's new Continuous Improvement and Evaluation of Teaching system aligns updated evaluation instruments with UO's definition of teaching excellence. Evidence from students, peers and instructors are aligned with definitions of "inclusive, engaged, and research-informed" teaching practices. We have developed (and continue to evaluate and refine) new student surveys, peer review protocols, and instructor reflections, aimed toward 1) ensuring instructors receive constructive feedback about teaching, and 2) evidence is aligned to inclusive, engaged, and research-informed teaching practices to allow for criteria-based evaluations.
This presentation will outline UO's definition of teaching excellence, teaching evaluation system, and ongoing research into our revised teaching evaluation instruments.