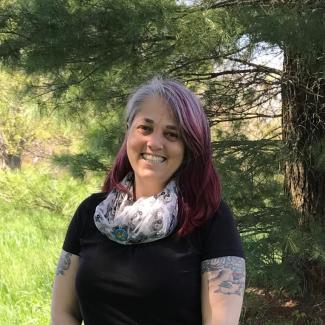 via Zoom (email jessica.hudgins@uga.edu for the link)
Special Information:
You can watch the full talk here: https://kaltura.uga.edu/media/t/1_du1z5lxl
"Co-variation of leaf and floral traits in the evolution of Rhododendron diversity"
Juliana S. Medeiros, Jean H. Burns, Andrea L. Case and Adam Roddy
Holden Forests & Gardens, Case Western Reserve University, Kent State University, Florida International University
With over 1000 species distributed from the tropics to the tundra, Rhododendron is one of the most diverse plant genera on earth, but how did this diversity evolve? Diversity in leaf and floral traits could represent adaptations to species' current circumstances, but some traits represent ancient adaptations, which may have evolved under different environmental conditions and yet are still shared by close relatives regardless of their current habitats. Ancestral traits may or may not benefit the current situation where the plant finds itself, and because natural selection acts at the level of the whole plant, they may have unintended consequences for plant fitness as species disperse into new habitats or experience climate change. Especially when ancestral traits exhibit low within-species variation, patterns of trait variation and co-variation can influence the potential direction and speed of evolution.
We investigated variation and co-variation in leaf and floral traits at the Rhododendron Species Botanical Garden and found that Rhododendron clades with different leaf types (Elepidotes, Lepidotes and Evergreen Azaleas) have diversified along different trait axes and have different patterns of leaf-flower co-variation. Within each clade, unique suites of leaf and floral characters change simultaneously across species differing in their resource acquisition strategies and habitat preferences. Our work shows that different patterns of trait co-variation across clades is an important factor contributing to high diversity in genus Rhododendron, but also that ancestry plays a role in determining how these traits were mixed and matched as lineages have evolved and dispersed over evolutionary time.