The UGA Herbarium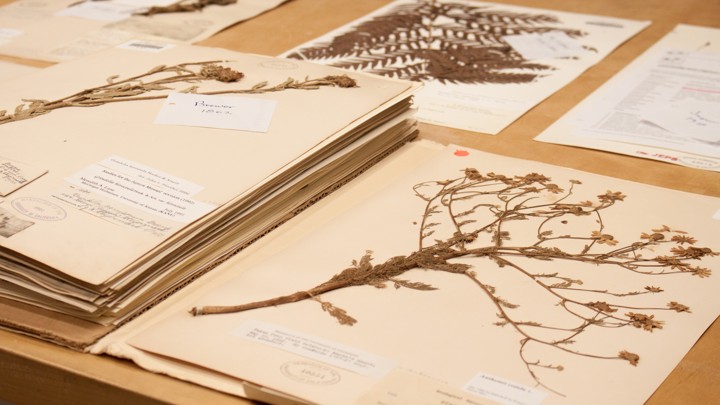 The University of Georgia Herbarium was founded in the 1920s, and is one of the largest herbaria in the southeastern United States with over 270,000 sheets of vascular plants from around the world. The emphasis of the collection is on plants from the Southeastern U.S., particularly those from Georgia. It is located within the Plant Biology Department in the Miller Plant Sciences Building. 
The Herbarium is an essential resource for Plant Biologists, Ecologists and Researchers on Global Change, who work with these research collections of pressed, dried, and carefully labeled and classified plant specimens. These herbarium specimens serve as references for plant identification and to document plant locations, habitat, abundance, and flowering/fruiting periods. The herbarium is a "library" of plant specimens that are loaned and traded ("exchanged") with other herbaria worldwide.
Uses of the collection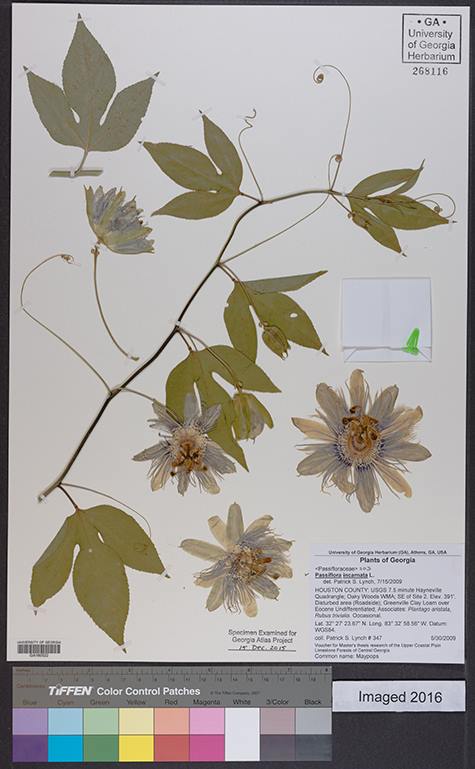 The operations of the herbarium are local, national, and international in scope. Graduate and undergraduate students with interests ranging from the agricultural sciences to zoology use herbarium material to identify plants and determine plant locations. Tours are conducted for numerous school groups, clubs, and other organizations. In addition, students volunteer or enroll in internships and independent studies to work directly with herbarium staff. The herbarium staff provides plant identification and information requests from private individuals through state extension and other governmental agencies. Researchers at UGA and neighboring institutions also extensively utilize the collection. Besides loans to and from qualified institutions, the GA Herbarium is host to visiting scientists who visit to examine specimens and consult with the staff.
Collection development and maintenance
Dr. Jim Leebens-Mack, Interim Curator, and Steven Hughes, Collection Manager, are responsible for the collection. Graduate and undergraduate students assist with some curatorial duties during Independent Study, internships or volunteer projects. The collection is stored in metal storage units in an electronic compactorized system. Digitization and imaging of herbarium specimens is currently underway.
The collection grows steadily through local field work and donated material. Students at UGA, especially those involved with floristic work, deposit the voucher sets for their projects at the Herbarium. In addition, through an exchange program with other herbaria worldwide, the Herbarium obtains several thousand specimens each year.
Contact Information
The Herbarium website is currently being rebuilt. For more information, please contact:
Dr. Jim Leebens-Mack, Interim Curator or  Steven Hughes, Collections Manager