Image: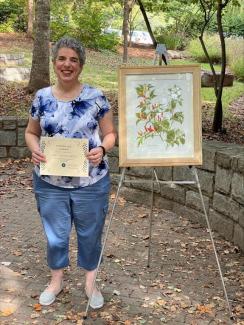 After over eight years with the Plant Biology Department, Gretchen Bowen retired on Oct 1st.
Please join us in thanking Gretchen for her many years of dedicated service, and in congratulating her on this milestone. She has certainly earned a break, especially after the many hats she wore to keep PBIO afloat throughout the pandemic. We all owe her a huge debt of gratitude.
Gretchen's willingness to help with any question, her attention to detail and her warmhearted spirit will be greatly missed!
We wish Gretchen a fantastic retirement!