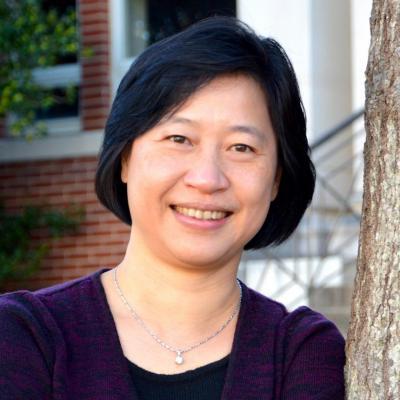 Professor and Georgia Research Alliance Eminent Scholar
Plant Biology; Genetics; Warnell School of Forest Resources
Lab:
B310, Davison Life Sciences
Office:
B314, Davison Life Sciences
Research

Research Interests:

phenylpropanoid metabolism
growth-defense tradeoff
gene family evolution and functional diservification
functional genomics
metabolite engineering

Grants:

Schmitz RJ, Zhang X, Tsai CJ, Somatic genetic and epigenetic variations in long-lived perennial trees and their interactions with the environment. NSF Plant Genome (recommended for funding), 09/16 – 08/19
Leebens-Mack JH, Alabady MS, Tsai C-J, Wadl PA, Xiang J, The dogwood genome project: A model for woody ornamental genomics.  NSF Plant Genome, 4/15 - 3/17
Tsai C-J, A new paradigm of carbohydrate utilization in pollen.  USDA-AFRI, 1/15-12/16
Hoover K, Ming T, Rosa C, Scully E, Geib S, Tsai C-J, Harding SA, Plant‐insect symbiont interactions: Mechanisms of resistance against an invasive, xylophagous beetle USDA-AFRI subcontract via Penn State, 1/15 - 12/17.
Tsai C-J, Harding SA, Alabady M, Xue L-J, Dissecting the oxidative stress response regulons of Populus. USDA-AFRI, 01/15 – 12/17.
Tsai C-J, Harding SA, Hahn M, Peter GF, Mansfield SD, The dual effect of tubulin manipulation on Populus wood formation and drought tolerance. DOE, 08/12-07/17.
Selected Publications