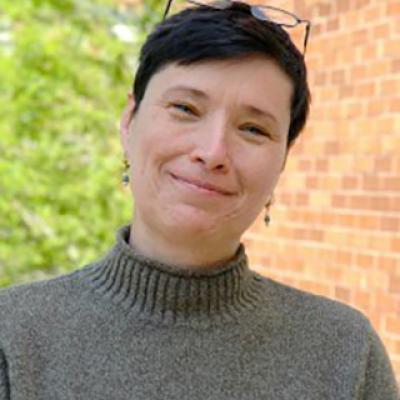 Distinguished Research Professor Emerita
Plant Biology
Lab:
Plant Sciences, Rm 3501
Research

Research Interests:

The Donovan lab continues to investigate plant evolutionary ecophysiology, with an emphasis on resource use and stress tolerance traits as they relate to plant performance. We study adaptations to growth limiting factors such as drought, nutrient limitations, and salinity. Our current study system primarily consists of wild and cultivated sunflowers that encompass a of wide range of plant ecological strategies and a powerful toolkit of ecological, genetic and genomic tools. In general, we want to know how individual plant traits affect plant fitness and distribution, and how adaptive traits evolve. To address these questions, we use a combination of ecological, ecophysiological, evolutionary genetic and genomic approaches. I officially retired in 2022 but remain active in research as UGA Distinguished Research Professor Emerita. I am not recruiting new undergraduate and/or graduate students.

Grants:

2015-2023. National Science Foundation, Plant Genome Research Program.  Evolutionary Genomics of Abiotic Stress Resistance in Wild and Cultivated Sunflowers.  PI Burke, CO-PIs Andrade-Sanchez, Bali, Dechaine, Donovan, Langlade, Rieseberg, White.
Selected Publications
Education

Education:

Ph.D Biology, University of Utah 1992

M.S. Marine Studies, University of Delaware 1982

B.S. Biology, Salisbury State College 1980
Other Information

Of note:

2022 UGA Distinguished Research Professor Emerita
2017-2020 Director UGA Integrated Plant Sciences  PhD. admission portal
2016-2017 UGA Women's Leadership Fellow
2014-2020 UGA Plant Biology Department Head
2014-2015 UGA Graduate School Outstanding Mentoring Award in Life and Physical Sciences
2014 Distinguished Research Professor
2012 American Association for the Advancement of Science Fellow
2009 Fulbright Visiting Professor, University of Radboud, Nijmegen, Netherlands
2006 University of Georgia Creative Research Medal
Stebbins Medal award for or the best paper/book published in the area of plant evolution and systematics during 2003 (Rieseberg et al. 2003 Science paper) from the International Association Plant Taxonomists